Annual Meeting
Wednesday, October 11, 2023 at 5:30 PM at the Oxford Suites.
New officers and board members will be elected. Italian dinner will be served at 6 PM with meeting to begin at 6:45 PM adjourning at 8:15 PM. Iced tea, lemonade, water and coffee will be served. Other beverages available at a no-host station. Call the office cell phone with your RSVP . 509-969-1475.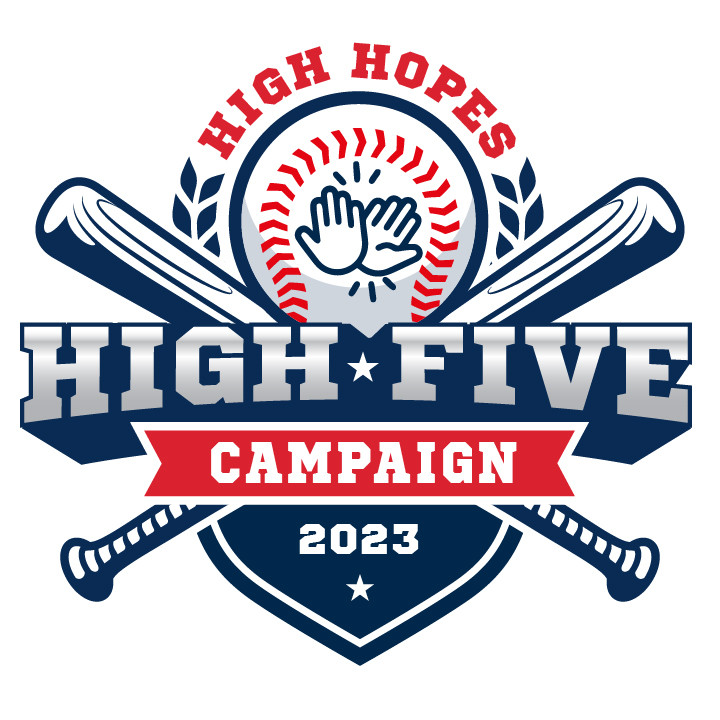 Join the August back-to-School Youth Sports Campaign
Celebrate the 19th birthday of Parker Youth & Sports Foundation!
Please make a donation to the High Hope campaign!
224 grants awarded in 19 years to boy and girl sports groups!
A grant for Sports Equipment Helps Sunnyside Police Support Sports & Community Safety!
The Parker Youth & Sports Foundation (PYSF) awarded the Sunnyside Police Department a $1,000 grant on March 13, 2023 to purchase outdoor toys and sporting equipment to be used by youth in Sunnyside. The award was presented at the Sunnyside Police Department. The equipment will be used at the various Sunnyside parks where kids go to play Police Chief Robert Layman of the Sunnyside Police Department states, "We have a productive partnership with our community and a professional approach to law enforcement is vital. As the days get longer and weather gets better – more kids are out playing at our parks. We want to encourage this positive behavior." This grant is for crime prevention, supporting sports and community safety in the city of Sunnyside. Parker Youth & Sports is pleased and proud to award this grant to the Sunnyside Police Department.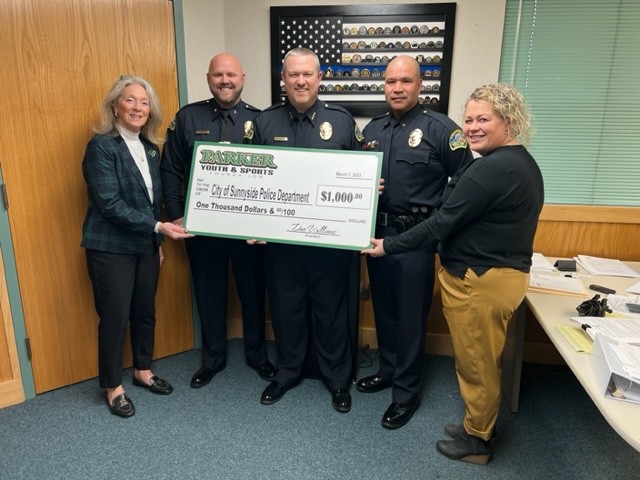 Presenting the grant - from left to right:
Nancy Leahy - PYSF, Vice President
Commander Kurt Berry
Police Chief Robert Layman
Commander Johnnie Gusby
Charlotte Layman - PYSF Trustee
Receiving the Grant - Three Sunnyside Police Pictured from left to right:
Commander Kurt Berry
Sunnyside Police Chief Robert Layman
Commander Johnnie Gusby