Welcome!
The Parker Youth & Sports Foundation is dedicated to the support and preservation of parks, sports facilities and athletic programs in the greater Yakima area.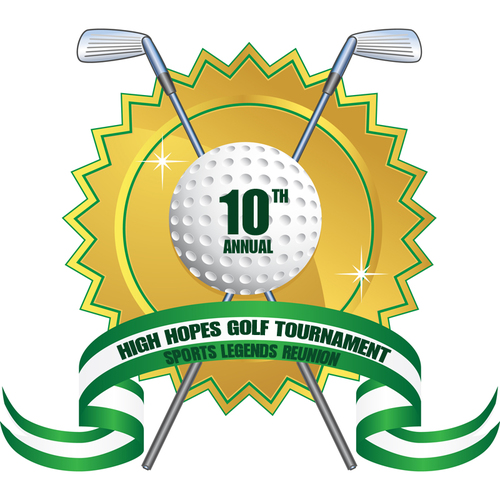 The 10th annual fundraiser, Sports Legends Reunion and High Hopes Tournament, were held June 12th and 13th. The Valley Hotel and Convention Center hosted 180 people. The night featured Honored Guest, Eric Beardsley who was recognized post-humously with Mel Olson, the voice of Moses Lake Chiefs for 50 years and assistant coach for Eric, and Bob Spain remembering the essence of the man and his career. Mr. Beardsley was an outstanding athlete at Yakima Valley College and Central Washington State College in track and wrestling. Putting his talents to good use, he coached championship teams at Moses Lake High School and Central Washington State College (now Central Washington University). "Celebrating the 50th Anniversary of the Class of 1965", State AA Football Champions Eisenhower was represented by Steve Dale; State AA Basketball Champions Davis High School was represented by Ted Wierman; State A Basketball Champions Marquette High School was represented by Scott McDonald. The teams were recognized Friday night. These three athletes served as the High Hopes Tournament Co-Chairmen playing in Saturday's High Hopes event.
Check out the three state champion teams of 1965.
Goals
Provide, preserve and support parks, public sports and recreation facilities and youth sports programs.
Preserve the legacies of Shirley D. Parker and Rose B. Larson in safeguarding Parker Field and Larson Park for the parks and recreation purposes intended by those donors
Award scholarships to Yakima Valley Community College student-athletes and grants to individuals and organizations contributing to the best interests of YVCC athletic facilities and programs.
Promote the history and heritage of sports in the greater Yakima area.
Provide education on the lifelong value of sports and physical activity and the need for parks and recreation facilities to encourage and enhance these activities
Activities & Interests
Grants to local non-profit entities involved or interested in recreational or sports programs or facilities.
Cooperative agreements with government agencies to help with parks or playing fields.
Acquisition of land for sports or recreational use.
Financial support for youth sports leagues, teams or events.
Collection and preservation of local sports memorabilia.
"High Hopes"
"High Hopes" is an original creation by award-winning Yakima artist Don Crook. Commissioned by the Foundation to create a scene representing our mission, Don used old photographs of the original Parker Field and his own memories in his depiction of the grandstands, press box and lights while incorporating youth and their dreams to further convey the purpose of the Foundation. An alumnus of Yakima High School and Yakima Junior
College, he played football and baseball in the original Parker Field.